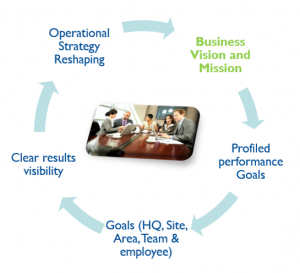 A Performance Management System is a tool enabling you to ensure that the whole organization is aligned with your company goals. Its guidelines introduce "ad hoc virtuous circles", promoting continuous performance optimization across the organization.
A Performance Management System is more than a simple business intelligence dashboard. It's a customized proactive tool guiding day-to-day activities towards the achievement of the planned targets. It's an ideal work environment to create the best action plan based on your specific needs and objectives, showing exactly what to do and when to do it, assessing the progress and motivation of all the stakeholders involved in each business processes for optimal results.
4prόodoς offers clear guidance and a structured approach to help your company implement changes in the smoothest possible way.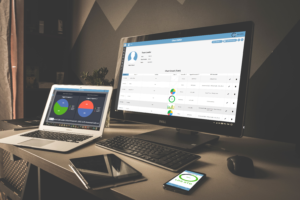 4prόodoς offers a module devoted to the real-time sharing of results. Information is shared in a simple and intuitive way to help employees understand that their actions have a direct impact on the customer experience and on corporate objectives. It also helps managers to assign goals to individuals or groups based on their specific characteristics.The solution provides the possibility to configure different levels of alarm thresholds and automatic notifications sent through email, SMS, APPs … in case targets are not achieved.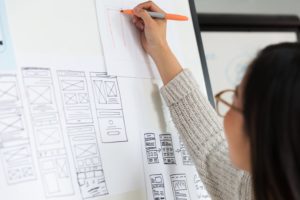 There is a specific module dedicated to Coaching & e-Learning. It is used to manage growth projects and to set specific goals, facilitating change through a path of self-perfection. The employee remains responsible for each step and the supervisor helps him to become aware of its goals. With 4proodos you can design specific coaching programs (one-2one or team meeting, classroom training, external experts involvement, …) to help your employees improve their performance.
It also helps the Management and the Supervisor to verify the effectiveness of the designed coaching sessions, with the option of rescheduling the Coaching content itself with the aim of improving actions further to achieve more ambitious corporate business objectives.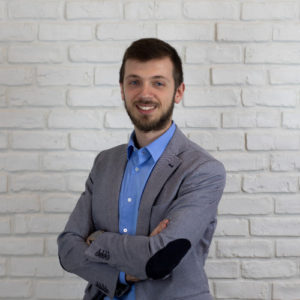 Your Expert
Gianpaolo d'Andrea
Sales Manager
TechneValue GmbH privacy policy