Customer Management Consulting Practice – Vendor and Solution Selection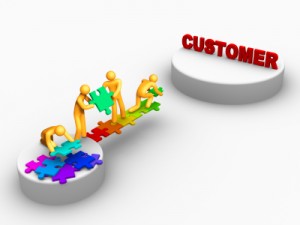 Mission
TechneValue values its customers and will identify superior and innovative business IT solutions to its clients. This will be achieved through understanding the needs, expectations and concerns of clients through analyzing, developing and delivering comprehensive outcome.
Domain
Our areas of expertise consists of knowledge of methodologies and industry expertise include customer relationship management, multi-channel customer service and support, sales processes automation, marketing and analytics, mobile and contact center solutions. Clients benefit from our broad experience in the customer care space and correlated internal processes, resulting in shortened development and implementation time frames. This gives us the opportunity to leverage the hidden experience already present in the company.
Expertise
The key competitive advantage for your company to employ TechneValue is to take the full advantage to engage a dynamic small business enterprise but with Consultants with extensive experience gained at large and Mid-Size companies. TechneValue will establish a service-driven culture for your business, will make effective change of the way you work every day and at the same time Improving quality of services across the company.
Consulting Processes
Our Consultants teams bring deep industry experience, rigorous analytical capabilities and a pragmatic mindset to our clients most complex business problems. Our strategy capabilities span among the various phases from the first qualification meeting until the final phase of an RFQ. Our operational capabilities take into account your corporate and business unit needs, your sales and marketing strategy. Our best practices reflect the issues facing all the organizations, service businesses and infrastructure operations. These are joined with capabilities in finance, performance management and business restructuring.