Big Data & Advanced Analytics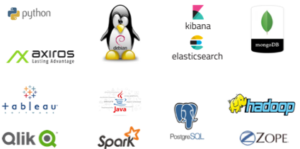 …more info ?  e@mail us now !    Call us now !
TechneValue knows that, in order to optimize operations, your corporate and business units must rely on as much information as possible. That's why we help you retrieve Dark Data, all the data generated, collected, processed and stored by your organization during its regular business activities, which are not used for other purposes. Supported by our best practices, they offer better insight into phenomena, facts and human behaviors connected to your customers, organization and technological infrastructures.
Our unique expertise in Data Management, Business Intelligence and Big Data Analysis is backed by a solid IT development experience, which spans across a variety of processes and technologies, including leading and cutting-edge solutions.
We specialize in:
Unix OS and Microsoft
Distributed database SQL and NoSQL
Programming language as Java, C#, Scala, Python etc.
Reporting systems and analytical tools
Hadoop framework