Customer Management Business Consulting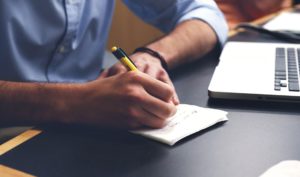 …more info ?  e@mail us now !    Call us now !

Mission
TechneValue's mission is to provide innovative, premium business IT solutions. Our customer-centric approach allows us to understand the unique needs, expectations and concerns of each client to develop and deliver complete tailor-made solutions.
Expertise
From Customer relationship management to Multi-channel customer service and support, from Sales process automation to Marketing and analytics, and Mobile and contact center solutions, our extensive methodology and industry expertise benefits from our broad experience in the customer care sector and related internal processes to ensure faster development and implementation times while leveraging the company's existing know-how.
Added value
A small dynamic company, TechneValue brings added value to your enterprise thanks to our Consultants' flexibility and unique combination of industry knowledge and technical skills, acquired by working with a wide range of large and medium-sized businesses. By helping you establish a service-driven culture, TechneValue will improve your day-to-day operations and the overall quality of your services.
Consulting Processes
Our Consultants' extensive industry experience, pragmatic mindset, and rigorous analytical abilities are an invaluable asset in dealing with our clients' most complex challenges. Our comprehensive strategic approach covers all steps, from the initial planning to the final roll-out and post-go-live support. Our operational skills allow us to customize each project based on your corporate and business-unit needs and on your sales and marketing strategy. Our best practices, combined with financial, performance management and business restructuring expertise, address all organizational, service, business and infrastructural aspects of your operations.