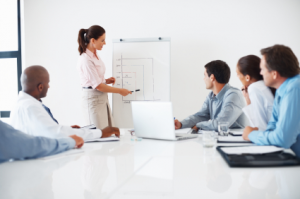 The process dedicated to on-board a new partners should be straightforward and clearly communicated to new partners. You should also recognize that it takes time for partners to familiarize themselves with your program, understand your products and services, and learn how to best sell and support your solutions. It is not unreasonable to expect new partners to take 180 days to ramp up revenues and become profitable.
Our service proposal helps you to manage this strategic phase to effectively engage partners, to ensure your value proposition and messaging resonates with its key targets. our service proposal provides also to to get them up to speed quickly with a robust, systematic on-boarding process that equips your valuable new recruits with the technical expertise, marketing tools and sales support they need to maximize opportunities. We'll help you also to deliver all additional training to help new partners acquire the skills needed to be profitable in marketing and selling your solutions.
With our service proposal Channel you'll be able to develop solid working relationships with managed partners, and we will work together to effectively identify ways to leverage the partner's installed base to capitalize on additional opportunities and expand the partner's customer base.