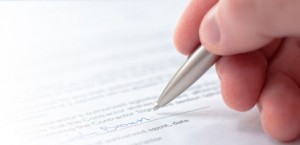 As you conduct your business, you have to establish business relationships with partners. To manage that, and to minimize confusion and misunderstanding, it's common practice to involve a legal professional such as a solicitor in the development of your contract.
This is real a strategic phase since the Partnership contracting allows project owners and Software Vendor to share risk, share project development, share profits, share responsibilities and share costs of the project to be completed. This type of contract for a project is seen to strengthen and lead to a stronger more cohesive team which inevitably leads to a stronger outcome at a cheaper overall cost and hopefully in a faster completion rate; all project outcomes that are desired by all project stakeholders.
Our Service Proposal helps to your enterprise to establish formal contracts with your prospect partner providing our consulting professionals to manage the effective roll of the contracts in order to reduce the higher risk and maximize project contractual success. This it will be highly beneficial since our Service proposal will undoubtedly provide varied opportunities exchanging modern ideas and application experiences.